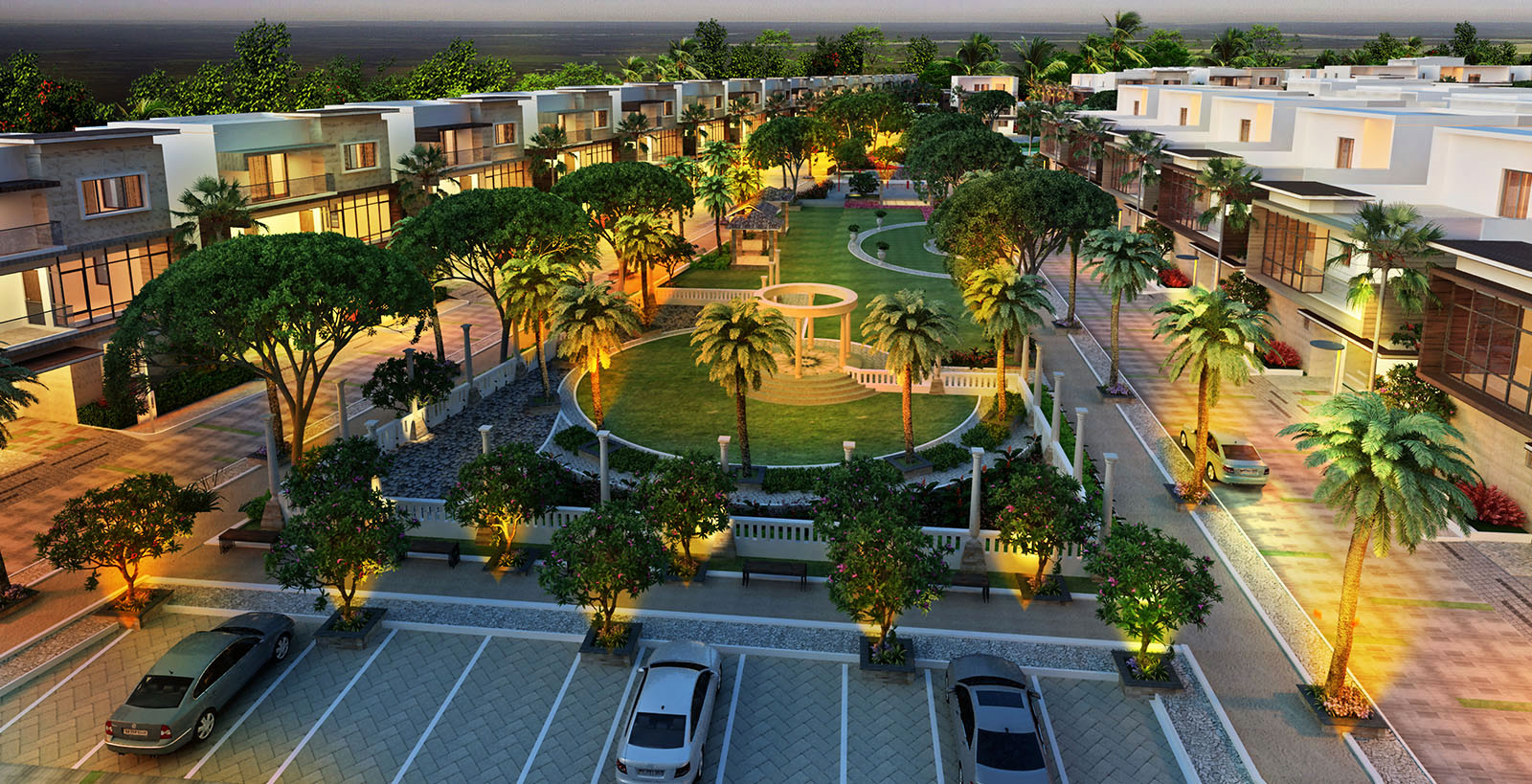 "As a result of widespread rioting, more has happened in a week to discredit and limit police power than has occurred in many decades of activism."
Shemon and Arturo, June 20201
George Floyd's death in Minneapolis on May 25, 2020 triggered outbursts of violence across the country, which initially took the form of attacks on police and precincts, fires, nighttime riots and looting of stores. For the demonstrators–mainly proletarians of various skin colors from poor urban neighborhoods, police violence and racism seemed to offer a pretext for expressing a deeper kind of rage. It's worth noting that shops were targeted, there again regardless of their owners' color. Repression by the police and courts was, however, both severe and effective. After a few days, the uprising gradually shifted towards a second type of mobilization, involving primarily middle-class demonstrators, black and white, who were led by large numbers of activists from leftist and ultra-left organizations and civic associations, which often identified more or less explicitly with the Black Lives Matter movement (BLM2). The modes of action changed: daytime demos, toppling of statues, attempts to occupy public spaces (Occupy and Nuit Debout-style) and nonviolence, widely raised as the standard.3 The enemy was fingered unambiguously – racism, and its primary vector – the police.
REFORM…
Everyone apparently agrees, even white police officers shown uniting hand-in-hand with black demonstrators in denouncing racism, violence, and hatred… But that isn't enough. American police, among the world's most violent, in an equally violent country, are still wide open to criticism. Because nothing – whether discrimination prevention training or yoga or increased minority hiring – has worked. Despite having tried everything, the Minneapolis police department, for example, continues to kill many Blacks, almost exclusively poor.
Just a few weeks into the 2020 movement, the demand for new reforms to root out racism, sexism or LGBTQI+phobia among police officers was already standard for activists, democratic politicians (and some Republicans), religious leaders, major companies, protestors, artists, the media and even the democratic candidate for the presidency, Joe Biden, who took a kneel on several occasions to signal his support for the program. But this does not necessarily mean that the majority of Americans agree. The social media are full of initiatives like the 8 Can't Wait campaign, which proposes eight urgent policies to decrease police violence by 72% (banning of certain police practices, training in de-escalation techniques, stricter in-house disciplinary procedures, body cameras, etc.).
…OR ABOLISH THE POLICE?
Yet that is far from enough for some activists, like those on the far left, who demand nothing less that the abolition of the police. One such group of black feminist abolitionists, claiming to be among the most radical, launched the #8toabolition campaign (eight demands to abolish the police) and explained their belief "in a world where there are zero police murders because there are zero police." As simple as that! The concept of police abolition, restricted to a few small activist and academic circles in the early 2000s (linked to denunciation of the penal system and specifically the prison-industrial complex), spread widely after George Floyd's death, but soon morphed into a seemingly less divisive slogan, Defund the police. This shift probably occurred in June, prompted by news that, on first glance, appeared mind-boggling: officials on the city council of Minneapolis (population 500,000) voted to disband the city's police department!4 Other cities tentatively followed suit, among them the Afro-American mayor of San Francisco, a Democrat, who announced that a portion of the police department's budget was to be redirected to the city's "black community" (which "community" has shrunk over the years due to particularly fierce gentrification).
A phrase much in vogue on the Internet, in the media and on signs, "defund the police" offers the advantage of recognition over a broad continuum ranging from militant feminist queer Afro-American abolitionists (of the penal system) all the way to democratic party leaders. For one of the cofounders of BLM, Alicia Garza, the slogan means "reorganizing society's priorities;" for others, it's a step toward the fairly fuzzy concept of revolution, synonymous for them with progress toward a different society. An additional advantage is that defund is a more reassuring word than abolish.
FOR STRONGER COMMUNITIES
As it happens, the idea of doing away with the police is most often presented as a very concrete project, albeit lengthy and complex. Even the more radical activists generally try to be reassuring and explain that this in no way implies an immediate closure of precincts or abrupt firing of officers, but rather a gradual implementation of measures to "reduce the scale, scope, power, authority, and legitimacy of criminalizing institutions" (#8toabolition). The campaign is often summed up in three words: disempower, disarm, disband. The key is disempowerment, i.e., loss of power, which in turn has two dimensions.
First, weakening the police through a range of actions and measures. Many different proposals are put forward: opposition to the construction of new precinct stations and the hiring of more police officers, pressure on trade union federations to disaffiliate the police unions, exclusion of LGBT policemen's associations from Gay Pride, etc. Another angle would be to narrow the scope of police action by banning, for example, police presence in schools and colleges or police intervention in mental-illness or substance-abuse emergencies.5 Limiting potential contact between the population and the police reduces the risk of police violence.
Second, and in parallel, building alternative social relationships so that people can do without the police. A step-by-step strategy combined with the establishment of "stronger communities," in particular by fostering "conditions under which people won't need to call the police because the reasons they usually rely on the police for their safety can be handled in a community framework with extremely strong social ties, where people take care of each other and watch out for their safety, etc."6 There are plenty of ideas and projects: building solidarity and mutual aid networks, learning the names of one's neighbors, creating local, neighborhood or parents' associations, discussion groups, "peace circles," "active alternatives," psychiatric or substance-abuse emergency hotlines, distributing food street-side, organizing activities with young people, training people in nonviolent conflict resolution, mentoring juvenile offenders or former inmates to avoid recidivism, etc. In short, creating social ties, promoting "living together," whereas capitalism has for decades destroyed all preexisting social links (whatever one may think of them), leaving only urban masses of isolated individuals who survive solely thanks to their smartphone, to public benefits, and to drugs (alcohol, cannabis, antidepressants, tranquillizers, etc.).
This vast program can be made possible, according to activists, by very reasonable budget readjustments to achieve a more equitable balance of the overall social surplus value collected through taxation: a gradual shift of funding from police departments to social services (health, education, transportation, housing, etc.) which should automatically reduce poverty (or at least deal with it better) and as a result, again automatically, reduce crime. Just imagine how many community projects could be financed or social workers hired with as little as half of the New York police department's 6 billion dollar budget, for example!
It's worth stressing that the most radical political groups link the dismantling of police departments to other demands such as mass release of prisoners, repeal of ordinances and laws that penalize or criminalize activities like prostitution, drug use and dealing, takeover of vacant homes to house homeless people, free mass transit or the return of "their land" to indigenous communities.
ALTERNATIVE SOCIAL CONTROL IS POSSIBLE
Does this solve the specific issue of security? The answer is yes for abolitionists in the U.S., for whom the presence of the police is precisely what generates insecurity. Paradoxically, one of the arguments brought up in debates is that the police, because they create disturbances, do not adequately protect the population's safety, i.e. they are not effective. Everyone does seem to agree that, after abolishing the police, there will still be conflicts to settle, although fewer of them because associations will work to foster "living together." So be it. In the words of an academic who promotes those theories in France, police work is not "the only way to protect the population's safety," and the abolitionist movement attempts to "radically rethink methods of social control."7 In this view, the aim would be to invest in community-based public safety approaches, including "non-carceral violence prevention and intervention programs and skill-based education on bystander intervention, consent and boundaries, and healthy relationships" (#8toabolition). As we have seen, these ideas can only be applied step-by-step, after the local population learns to stop calling the police for "minor conflicts" such as neighborhood disputes (#8toabolition)…but only for serious issues! However, this will obviously require major efforts to educate the public, especially as regards community management of interpersonal conflicts and violence (we will return to this point later). Social workers and volunteer organizers have their work cut out for them.
One wedge issue likely to generate tension concerns private property, the protection of which is the police's primary duty. For instance, how will theft be handled? Will citizen vigilance complicate things for proletarians trying to make ends meet by loading up on such delicacies as organic salmon when the shopkeeper has his back turned? Will practical rules governing safety and justice be enforced by residents in each neighborhood, according to the latter's specific features (residential subdivisions, commercial zones or poor slums)? Or will these responsibilities be harmonized by city-wide or state-wide regulations?
To settle such issues, the abolitionists propose replacing the state-controlled penal justice system by an alternative justice – social justice and non-carceral or even non-punitive conflict resolution methods based on an ideal of participation, reparation and individual emancipation with the aim of repairing the "wrongs" caused to the "victim" and, ultimately, reinstating the "perpetrator" in society. In that respect, while a window broken when a kid throws a stone doesn't look like a particularly sensitive or complex problem, the same cannot be said of sexual violence, which very quickly becomes a hot issue in such discussions (and isn't likely to go away automatically with the disbanding of the police). In France, feminists have been divided over how to deal with the question of justice ("patriarchal" and/or "bourgeois") since at least the 1970s8, when the women's lib movement campaigned to demand that rapists be judged by a "cour d'assises" instead of an ordinary criminal court. Is the point to denounce the police and the justice system for not being sufficiently scrupulous and effective? In other words, for not being repressive enough? Is it regrettable that offenders aren't all thrown into prison? Or that they are too often?9 Should other solutions be found? Are educational efforts needed? Should women be encouraged to self-organize and practice combat sports? Try to take the law into their own hands? Count on the creation of mutual support networks?
Many different "victim" support initiatives, most of them feminist, coexist today (in France), including call centers, groups, associations, workshops, or informal collectives; they are of course essential but by definition only address the consequences – an endless task as long as the cause persists, in this case male domination. Yet can there be a satisfactory solution in our society ? Some abolitionists seem to think so and seek to spread these kinds of practices until they are implemented everywhere and, in the long run, become part of an alternative system of justice… funded publicly. This may be technically feasible. Since 2014, the French Ministry of Justice has been conducting an experiment in "restorative justice," which focuses on the "victim" and the goal of helping her or his "recovery from the emotional and physical harm caused," a process in which the offender may be called on to participate; a similar plan is being tested for management of violence in schools. Clearly, "alternative" does not necessarily rhyme with "subversive."
As with nuclear power, there are proponents of an immediate end to police activity; refusing to negotiate with the State, they engage in illegal, insurrectional direct action; they are, however, a tiny minority. Most people in the abolitionist movement (even radicals) don't see immediately ending the police as either desirable or technically realistic; instead, like some ecologists up against the nuclear monster, they support a gradual end to give time to prepare people and their ways of thinking. Who knows how many decades that will take? A program deemed serious and realistic, but which has one drawback – it implies that the police, despite multiple shortcomings, has some social utility today… What might that be? What task would the population be unable to assume? What task would be so important that maintaining the police – an institution decried as structurally racist and violent – a little longer would be acceptable? That's a mystery…
DISCONCERTING AMERICA
The popularity of the slogan "Defund the police," although possibly disconcerting for European observers, is less so for Americans.
First of all, police forces in the U.S. are very different from the French police, far more violent10 and racist, like the society in which they operate. Alongside that institution, a particularly severe criminal justice system metes out incarcerations at a rate unequaled anywhere else in the world: the 2.3 million people behind bars in the United States account for a quarter of the global prison population.11 The welfare programs set up as far back as the 1970s by Lyndon B. Johnson (aimed at stopping the rioting in the black slums) have been "defunded" to increase police budgets, which have exploded over the past thirty years. The U.S. collectively spends more than 100 billion dollars a year on law enforcement. A good number of elected representatives and other members of the ruling class likely find the bill too steep and would prefer seeing the money spent more judiciously, despite the fact that the total hardly threatens the American economy, on the contrary.
Moreover, the idea of abolishing the police is not all that surprising in a country where, historically, the concept of personal freedom has virtually sacred status and government (especially federal) supervision is limited and viewed with mistrust by large sectors of society, a seeming departure from the deal originally reached between the citizenry and the State – security in exchange for obedience. The right of citizens to bear arms is thus culturally important and, despite a tendency in France to poke fun at "those stupid rednecks," that inalienable right was inscribed in the Constitution to prevent the rise of a dictatorship … Historian Emmanuel Todd went so far as to say, with a touch of humor, that "a coup d'État is not possible in the United States, because the population is armed." More than 300 million firearms are in circulation in the United States, and 43 percent of civilians own a gun (in 2018). Not only is self-defense a culture rooted in the country's past, but it is also an extremely widespread practice subject, in some states, to very lenient regulation. 12 Firearms are frequently used against thieves and muggers, the deterrent effect of which explains the relatively low burglary rate (as well as the large number of violent men shot dead by their spouses). As soon as the first riots broke out in May 2020 and the police appeared to be overstretched, there were instances of residents almost routinely self-organizing to protect their neighborhood, of storeowners banding together in militias, most often by skin color – whites, Latinos, Asian or Blacks – to protect their stores from looters. Everyone, of course, had assault rifles. Should this be construed as an embryonic form of collective security management? Another weird manifestation of this relationship with gun power, even more surprising for the French, who discovered it recently, is no doubt the Boogaloo, an exotic movement with an improbable dress code that defends the right to bear arms and advocates resistance to the police state; curiously, some members of this allegedly far-right movement joined the ranks of the BLM demos… Furthermore, many in France might stifle their sarcasm and be tempted to fantasize if they knew that, in some states, far-left and anarchist activists, too, have the right to swagger around in the street bearing military-grade weaponry.
WHAT ABOUT COMMUNITY ORGANIZING?
As we have seen, the project to abolish the police must, according to its advocates, be implemented gradually. A number of academics and activists (more or less middle-class) recognize themselves that the population (i.e. primarily the proletariat) is not at present ready to live without the police and that considerable educational efforts are needed to change that. They only rarely go into detail, but the gist is that this would require innumerable NGOs, in which, naturally, activists and academics would participate (as leaders, trainers, speakers, etc.) to help proletarians self-organize on sound bases (with the help of awareness-raising about such issues as intolerance, racism, sexism, LGBTQI+phobia, or ecology); it would also require government support, logistically and financially. In the end, this comes down to demanding that the State implement measures to enable a formerly submissive and resigned population to turn into left-wing libertarian advocates of self-management in daily life. Well of course!
This idea of creating new forms of sociality in neighborhoods, were it to be implemented, brings to mind (or will rely on) the method known as community organizing (CO), an as yet relatively unfamiliar concept in France. Although it dates back to the 1930s and the research and theories of sociologist Saul Alinsky (1909-1972), it has undergone considerable development in the U.S. over the past twenty years, reflecting growing disaffection with parties and trade unions. CO is primarily a model of activism that organizers often refer to for guidelines; the concept focuses on minorities generally overlooked by the traditional left-wing organizations; it emphasizes self-organization in poor working-class neighborhoods and the establishment of local forces of opposition to improve daily living conditions. This doesn't sound all that new to anyone familiar with French charity or civic organizations. However, there are actually a few major differences.
First, CO is quite advanced as a concept in that it relies on paid professional activists, the so-called organizers (like Barack Obama in Chicago in the 1980s). The latter apply proven, highly rationalized militant techniques (e.g. door-to-door canvassing and personal interviews) with specialized degree programs available in certain American colleges since 2008. Internally, CO operates almost like a conventional company and is reputed to espouse a managerial approach to activism. Organizers are out in the field on a daily basis and work very hard on "mobilizing" residents of neighborhoods selected as targets by the organization. Although the purported goal is to help those residents take their affairs into their own hands, one of the principles behind CO is in reality to identify those among them with potential as future leaders and influencers, to prioritize their recruitment and then to give them relevant training.
The second distinguishing feature concerns funding. In the early 1980s, the break-up of the American welfare state led to the privatization of certain sectors where nonprofits are particularly active (health care, hunger relief, afterschool support, etc.), and CO began to grow on the fringes of that system. Meanwhile, bolstered by tax incentives, private charity foundations made rapid headway, serving as soft power tools for large corporations and billionaires. With their funding, CO nonprofits were able gain independence from public authorities, which can then be faulted with little risk. In fact, nonprofits generally bid for funding from several different foundations to trumpet their total independence.13 Faced with frequent criticism, some CO leaders are perfectly at ease and unhesitatingly proclaim that "the revolution will be funded."
A third difference with French nonprofits is that CO is effective. First, because organizers work full time in the neighborhoods and are fired if they fail to meet their goals. Second, because organizers, familiar with the lives and day-to-day problems of the selected residents, shift through local expressions of anger or rage to find those likely to lead to a worthwhile campaign and, possibly, a victory. Somewhere between lobbying and community unionism, CO relies to achieve its goals on conventional demonstrations, nonviolent direct action, direct democracy or the citizens' initiative referendum; the various nonprofits (tenants of a given neighborhood or commuters on a given public transit line), which often group together in federations, may also form state-wide coalitions to carry greater weight and initiate referendums – sometimes in conjunction with trade unions or churches – in order to advance specific demands. The aim is usually to pressure government authorities to fund or improve programs in such areas as healthcare, education, or housing. CO has a reputation of pragmatism, targeting local, small-scale, partial victories and in fact achieving them…within reason, insofar as this model has more to do with social pacification than with encouraging conflict (to keep the donors happy).14 Although CO techniques can apply in many different fields, among them the environment, the ultimate goal is to achieve citizen participation in the democratic process. As we will see, there have been attempts for a number of years to import this type of activism in France; the proponents quite logically stress the third difference, and insist less often on the first two.
LOOKING FOR INSPIRATION
American abolitionist activists and academics won't be drawing on the history of the workers movement or 20th century revolutionary uprisings for references and precedents of a police-free world, and should they do so, they might find some rather unappetizing examples.15 Engels himself wrote about what he called the lumpenproletariat, "When the French workers wrote on houses during the revolutions [of 1848] 'Death to the thieves!' and even shot some of them, they did it not out of enthusiasm for property, but because they rightly considered it necessary to hold that band at arm's length."16
Instead, they find examples mainly among indigenous peoples, in their history and their traditions, but also among what seemingly subsists of precapitalist community-type organizations in a few territories. In particular, community-based self-defense militias, police, and justice systems are in operation in Chiapas, Guerrero and several other Mexican states. Everything it takes to succumb to the lure of exoticism and idealization. On the other hand, those with more authoritarian, vanguard penchants go into raptures over Rojava and its famous police school in charge of training the entire local population, so that a specialized force will no longer be needed in the future… despite the fact that certain units are being trained by U.S. SWAT teams to fight "terrorism" and that others are hunting out young people who flee to avoid the mandatory military service.
Sometimes the self-evident can be translated conceptually, as with one of the oldest human experiences – when a grave danger arises, an outside threat to the group, defenseless human beings organize themselves as a community and at times, even bear arms. Moreover, should there be no State for a prolonged period, they have to set up some kind of justice to settle their conflicts: "what do we do with this man who tried to steal our cow?"… In Syria during the war, the police and justice were the first two institutions to be reinstituted by residents in the "rebel" towns, where Damas no longer exercised its authority. In general, the residents of a neighborhood, town or region most often self-organize because they have no choice but to offset the failings of the State. Still, it is worth noting that the most remarkable experiments generally emerge in areas situated at the margins of the capitalist mode of production (although never completely disconnected) and, for various reasons, neglected by the central government. Nowadays, the vast majority of the population lives at the heart of capitalist accumulation zones and is absorbed into capitalistic social relations that cannot be changed by volition alone. While such experiments can suggest avenues for imagining other forms of organization (in this case of justice), they clearly do not provide an operating manual usable in the near future. Furthermore, we can't be sure that the way we organize ourselves to survive in today's world will prefigure the way a future society will work, once rid of capitalism.
In social movements, the issue of security or self-defense has always been raised and often solved by setting up a team of stewards. Today the term is generally avoided in demos or such occupations as the ZADs in France, but in reality, a group of specialists in charge of protection (of protestors and/or store windows) is often present. Such a group may be decided on collectively by an assembly or it may be taken in hand naturally by the most powerful political group, as was the case with the ZAD in Notre-Dame-des-Landes. The fantasy of "people's self-defense" as the model to follow may take in the philosophers of France, but what about in the United States, where people have the right to openly bear guns on the street? In June 2020, for instance, the occupiers of Seattle's CHAZ (Capitol Hill Autonomous Zone) reached an agreement with city officials that the police would not intervene in the zone; a group of volunteers was then put in charge of security there, with emphasis on deescalation and prevention strategies, while antifascist groups armed with assault rifles handled protection against possible attacks from outside (but what about neighborhood stores?). Did the occupiers take inspiration from the organization at Bagdad's Tahrir Square in 2019, which may in turn have modeled itself on Occupy 2011?
There are plenty of experiences the world over in self-organization and people's self-defense, but not all of them are useful examples to display in an abolitionist demonstration. Form does not always guarantee content free from exactions, authoritarianism, sexism or racism, which becomes hard to describe as "structural." During recent social movements and general strikes in France, proletarians vigorously implemented self-organization and people's self-defense…but against petty offenders and migrants. That was in 2017, in the French overseas departments of Guiana – who could forget the excessively virile "500 Brothers" group? – and in Mayotte in 2018.
During major revolutionary epochs in the past, the issues of security and justice – or whatever name they are given – have always been exceptionally complex to grasp, as they will continue to be in the future, if there is a global revolution. For the people who have to face them, the task will not be easy, it will take a lot of imagination and effort, but a world freed of the State, money, wage labor, property, value, classes, gender and so forth (i.e. which could be designated a communist society) will provide a far more favorable framework for resolving conflicts than the one we have today.17 It would probably be unrealistic to attempt to prepare here and now. Whatever the case, the shock will be violent, and the alternative, meaning non-state, systems of social control will destroyed, like the rest, by the proletarian insurrection, which will rightly see them as obstacles.
IMPORTED TO FRANCE?
For a variety of reasons, American charitable foundations began taking an interest in nonprofits in the French suburbs since the riots there in 2005, and provided funding to some. Others sought to adapt the activist techniques of community organizing locally. Large numbers of young activists were invited to go to the United States to experience CO first-hand and take training, while in France, scientific periodicals and symposia wondered whether a transplant could be performed, which might generate lucrative markets.18 Yet at present, what greatest need is for money, because French foundations are neither as well endowed nor as generous as their American counterparts. French nonprofits thus rely on public subsidies, and many of them count on local clientelist mechanics, even though they have a key role to play: since the 2005 riots, social workers and "big brothers" have helped greatly in keeping social peace in some of the so-called working-class neighborhoods (those where many proletarians from non-European immigrant backgrounds live), where they support or even supplant the local police, if not the CRS national security police.
Some in France seized the opportunity of the BLM demos in 2020 to try and import, as innovations, new American models, slogans, and concepts, in particular "Defund the police," regarding which activists refer endlessly to community this and community that. In the U.S., the word usually has a geographical dimension – which often, but not always, intersects with a "racial" dimension, but may also refer historically to a group founded on a common religious identity. French popularizers, however, sometimes translate it literally as "communauté" or "communautaire." The problem is that such expressions as "organisation communautaire," "justice communautaire" or "communautés plus fortes" mean something different in French… They denote other ideas and other political rackets. What are the communities that sociologists and philosophers dream about? And what type of organization? Citywide or neighborhood-based? By "racial," ethnic or religious group? Importing the "Defund the police" program in France would be out of step with the country's specific reality and signify, even more so than in the U.S., an activist excuse to organize around "race"19 and "community," in other words, around issues that in fact, theory aside, pave the way toward an ethno-differentialist approach to society.
In these times of "Rotten all of them!," "Just get lost!," and the risks of social explosion, anything goes to win back the residents of working-class neighborhoods or, to put it plainly, to try to "politicize" them and convince them to vote. The dream entertained by local activists of residents reclaiming their neighborhoods or local communities through the intermediary of multiple nonprofits and collectives brings to mind the idyllic era of the triumphant Communist Party's "red" cities and suburbs (in the 1950s and 1960s) which, admittedly, had its good sides. However, the road to this kind of "mass consciousness-raising" promises to be long and full of pitfalls.
TODAY AND TOMORROW
Abolish the police – who seriously believes that this demand could become reality?20 That this world could be abolished bit by bit? If that were so, why not start by abolishing property, wage labor, or even the State?
It's possible to see the slogan as a tool in political mobilization: the most radical activists connect it to the struggle against the State and capitalism, the abolition of which would necessarily entail that of the police; for others, it is the first step towards improving society, i.e. towards improving capitalism. The problem is that radical criticism has been so watered down over the years that it no longer challenges (if only theoretically) the foundations of the capitalist mode of production, which have instead been naturalized (property, money, company, wage labor, value21). Yet as long as private property exists, it will have to be protected somehow. That is the primary function served by the police today, and the decision to abolish the institution in this society would necessitate finding other forms of control, which could prove more pleasant, but will have to be as or more effective. One could imagine friendly organizers – maybe not even wearing uniforms22 – who walk the streets to remind absent-minded passers-by of the rules governing "community life." There's nothing wrong with dreaming about a capitalist utopia, and we're even encouraged to do so, but let's not delude ourselves. Were the police to be abolished in today's society, this would entail more than just increasing the number of social workers, it would involve other aspects and open up other avenues: huge growth of private security agencies (with expanded powers); gated communities or even gated districts; enhanced recourse to new security technology (geolocation, facial recognition, microchipping, drones, etc.); stepped up social control with the participation of large sections of the population via their smartphones or connected prosthetics (antimugging apps are already within everyone's reach); social credit system; maintenance of SWAT type special forces (for "serious" cases that couldn't be dealt with otherwise), etc.
Meanwhile, under the guise of radicalism, the classic "No justice, no peace, fight the police" gave way in the United States to "No justice, no peace, abolish the police" and then to "Defund the police."
These slogans, however simplistic they may be by definition, reflect the way in which reality is apprehended; what they reflect here are two contrasting viewpoints on how to get the police to back down.
First there is the street, daily life, and class struggle; from them, independently of any political thought, flows a relationship to the police as an institution that varies from one person to the next, ranging from indifferent to mistrustful to viscerally opposed. In such a reality, as soon as you join a struggle that threatens the established order, you come up against the cops. "All of a sudden, the State reveals its repressive side, which is more or less diluted in daily life, diluted too depending on the neighborhood one lives in and the job one has. […] For the demonstrator, the State appeared like a vision, like a Virgin Mary of Fatima. It's a revelation. In extreme cases, someone has the power to decide which side of the street you can walk on, and if you pick the wrong side, to kick you back into line. So, this thing that prevents you crossing the street is the State. But if you do cross it, and you force the thing to step back, it's the State that steps back."23 "Abolitionism" could probably be called "revolutionary" or at least "insurrectionary." It's a very longstanding proletarian activity that frees certain spaces from the grips of the police (which are not targets, just obstacles), spaces in which experiments can be tried out and new social relations envisioned, as long as the struggle continues.
But there is another abolitionism, the one so prized in the United States today, which consists in leading a political battle to make the State agree to replace its police by another system of control based on community self-management. It is truly surprising, but also significant, that in the broad range of texts we read, the scope was always restricted to this world and to making the institutions grant more room to "excluded" categories (Blacks, women, LGBTQI+, etc.) and larger budget, start new programs, etc. The fact that some people's daily lives actually improve is a very good thing. However, one wonders if a slogan can reasonably be described as "radical," "subversive," or "revolutionary" if it is picked up by a very wide swath of the American political spectrum (including a portion of the Republicans) and supported by the media, the leading intellectuals and artists, the trade unions, the biggest U.S. corporations or charitable foundations (the country's billionaires). Not surprisingly, then, a growing share of the American left has begun to question this type of strategy.
However much everyone feared or hoped for a social explosion in the wake of the health crisis, which revealed the centrality of proletarians' work and exploitation, and as violent flare-ups of rioting set fire to the United States, protests were channeled towards demands acceptable to a substantial share of the population and the media, and useful in the electoral fight against Donald Trump.24 It all remained quite conventional. How the slogan "Defund the police" evolved from fringe radicalism all the way to institutionalization shows once again the assimilative capacity of the capitalist mode of production, in that, at times, "everything must change so that everything can stay the same" (Giuseppe Tomasi di Lampedusa)…including, when necessary, social control. Nothing short of amazement!
Some American observers go so far as to describe a vaster process, such as a "counterinsurgency campaign," the front line of which would be manned by "the black middle class, black politicians, black radical academics, and black NGOs," i.e. those who have the most to gain from the removal of the glass ceilings specific to each business sector and fuller integration into the management of American capitalism, those whose interest lies in pacifying social turmoil. It is easy to understand, then, that "In the coming months, the victories won from the rebellion will come in the form of the new and worthless 'diversity' positions, pointless academic conferences and articles, and pitiful salary bumps";25 the many initiatives in favor of affirmative action or diversity hiring, announced in the wake of the protests, will in fact quite logically benefit the black middle and upper classes, not black proletarians.26
We can decipher the outlines of a political space gradually emerging in both the United States and France for a new reformism, and thus for yet another new left, which will probably not bear that name, which won't rely on the support of traditional parties, but on civil society, through an assemblage of nonprofits and collectives representing various "oppressed" or indignant categories of the population around an intersectionality that will definitively sideline issues relating to exploitation under the capitalist mode of production (wages, pensions, unemployment, working conditions, productivity, etc.). Should a new welfare state arise, budgetary constraints will keep it very modest and thus distinctly more "societal" than social, and it will benefit first and foremost the middle classes and professionals. Understandably, sociologists, philosophers, and doctoral candidates, the potential future managers of this new reformism, have every interest in importing new slogans and concepts from the U.S. that can immediately and effortlessly grab the attention of the media and parastatals. Enough to score a few electoral victories, but nothing of interest, fundamentally, to the majority of proletarians, and far from satisfactory. The remaining question is whether or not that will suffice to put them to sleep.
Tristan Leoni, September 2020.